Three main questions will be at the heart of IPM-4-CITRUS, to study toxin production by Bt :
What types of toxins are produced (identification, quantification, yield)?
What is the quality of the produced toxins (toxicity, formulation and stability after harvesting)?
How reproducible is the fermentation (cell culture and bioprocess control)?
To answer these questions, IPM-4-CITRUS proposes to:
Define optimal bioproduction conditions and bioprocess transposition (WP2),
Optimise biocontrol activities and formulation technologies (WP3),
Carry out field tests to prove efficiency and environmental safety (WP2-3)
IPM-4-CITRUS will target the whole value chain in 3 main steps: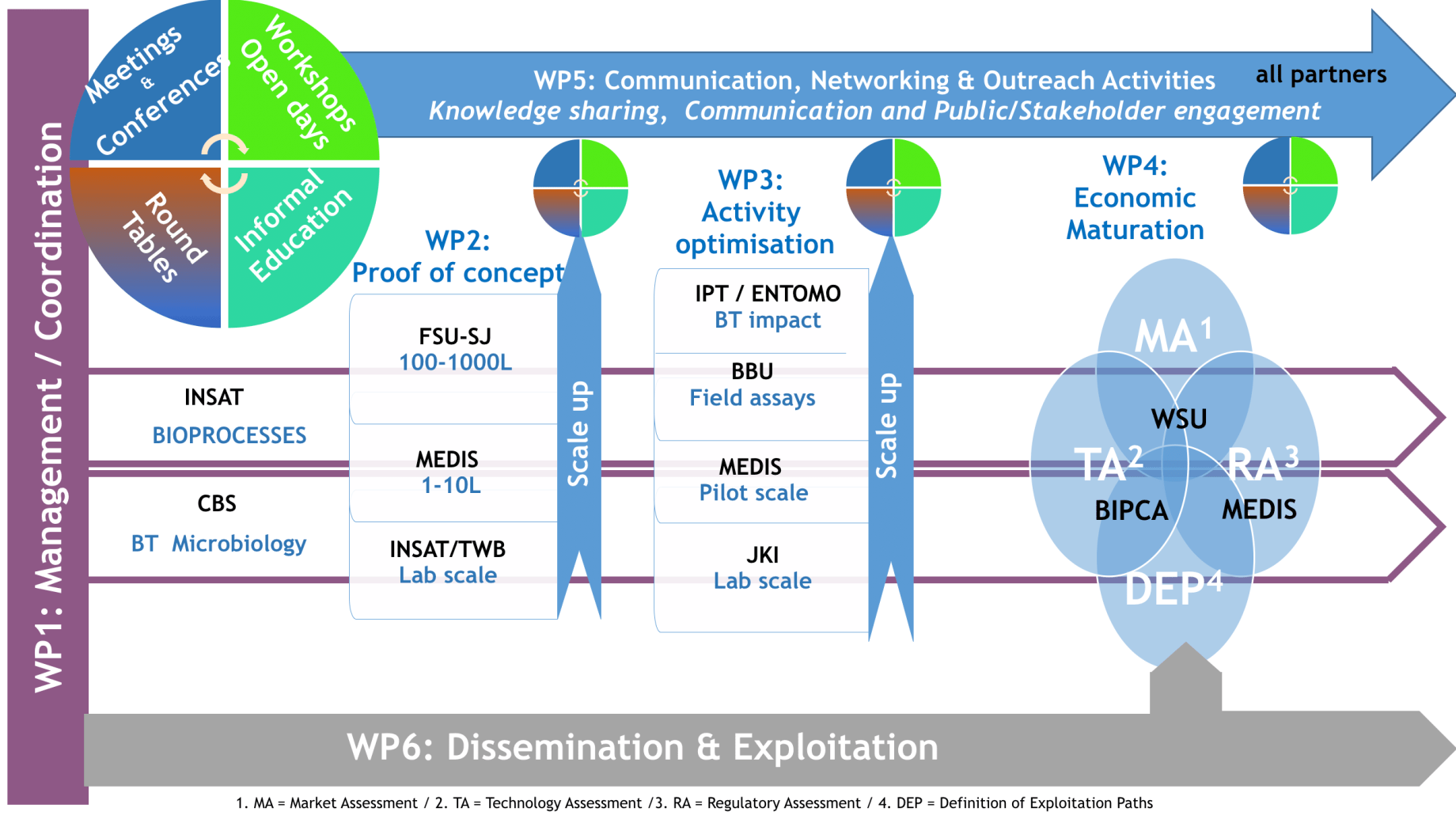 The first 2 steps will deal with the proof of concept and technological maturation (WP2 and WP3) to produce and use the endotoxin, followed by an economic maturation step (WP4) aimed at bringing the products to the market. These 3 key steps will be supported by dissemination and exploitation (WP6), which guarantees the proper transfer from lab to market through strong IPR management. Parallel to these, WP5 will focus on networking to improve partners' skills, while outreach will contribute to increasing stakeholders' awareness.