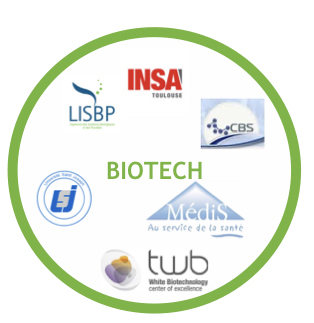 IPM-4-CITRUS will therefore conduct an exhaustive investigation of literature and experimentation based on rational cultivation strategy (WP2) to:
Identify, reference and compare all investigated culture media and associated performances,

Report bio-kinetics, metabolic modelisation, titer and yield for delta-endotoxin production,

Establish an inventory of sporulation effector/stress and their impact,

Model the sporulation mechanism with Bt kurstaki which is oriented to parasporal crystal (final product).
Research activities will then allow the standardisation of culture conditions at lab level then scale up transposition. This step (WP2) will be mainly carried out by TBI/INSA, CBS, MEDIS and FS-USJ.